Making healthier, organic & non-processed, earth-friendly treats for dogs! 
USDA Organic Certified | Gluten Free Certified | Plant-Based | Allergy Friendly

By sourcing USDA organic ingredients, saying no to chemicals and preservatives, and sourcing nutrient dense plant-based ingredients we're able to make cleaner, tastier, sustainable treats for dogs of all breeds and life stages. I hope you enjoy treating your dog as much as we love making them for you!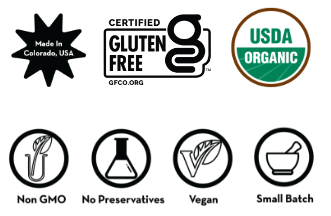 Press Features
Outrageously Delicious Soft & Chewy
Organic Dog Treats
When it comes to dog treats, we're really picky. We don't just want something that our dog, Mulligan, will love and enjoy, but we also want something that will do double duty and work hard for his health at the same time! That's why we love Lord Jameson Dog Treats - they're organic and all natural, so we never have to worry about what we're feeding our pup.
There are loads of treats out there but nothing that compares to the AMAZING Organic Dog Treats from Lord Jameson. Lola begs for her Lord Jameson treats whenever she sees the bag. She will do anything for them, so they even helped a stubborn little Frenchie learn good manners!
We are so happy to see another vegan 🌱 treat made from organic ingredients. And that's what I like- I know what is inside and what I'm giving my woof 🐺😁! And he really like the taste (he is a picky dog) and it's smell and look really good!
We absolutely loved the Celebration Bash and the Daily Greens! We want to feed what's best for our dogs but also delicious - Lord Jameson treats
are it! Love that the ingredients are all natural and the treats smell
so good! Definitely would ecommend to any dog parents!
Organic Dog Treats Made With 100% Natural Ingredients 
At Lord Jameson, we believe that your dog deserves the best. We use only the freshest, most natural plant-based ingredients available to make sure our handcrafted organic dog treats are of the highest quality. Dogs love the flavor of our all natural organic dog treats because they're soft and easily digestible, which helps keep them healthy. Plus, all of our treats are 100% natural and USDA Organic and Gluten-Free Certified. And, they are made in the USA at our very own facility!
Soft & Chewy Organic Dog Treats. No Preservatives. Picky Dogs Love Us!